Do you have a passion for makeup? Do you want to enhance your creativity? Then join a cosmetology course in a top-notch training school. You have a highly demanding career opportunity in the cosmetology field. Professional training is essential to withstand in this highly competitive platform, where you can learn about recent trends in the beauty industry as well as the ability to recognize and meet the needs of customers.
Cosmetology is a research and a practice that focuses on enhancing the appearance of a client's face, hair, skin, and nails. You will also learn about beauty products on the national and international markets. Apart from the fashion and film industry, everyone loves to look better nowadays, which strengthens their confidence. So this course is not just fora person who wants to enlighten their careers in this field. It's also about people who love self-makeup and look presentable every day.
"Success is having a career that you love with every fiber in your body"
Scope for Cosmetology Professionals
The scope for the cosmetology professional is enhancing day by day due to its incredible benefits.
You have the option to set up your salon or earn high by working at leading parlors.
If your highly skilled cosmetology professional, you have the chance to work in the film and fashion Industry. You're going to get high fame and money when working for International event shows. The Freelance makeup artist has a wide scope. With freelance service, you can arrange your appointment time and work according to your interest.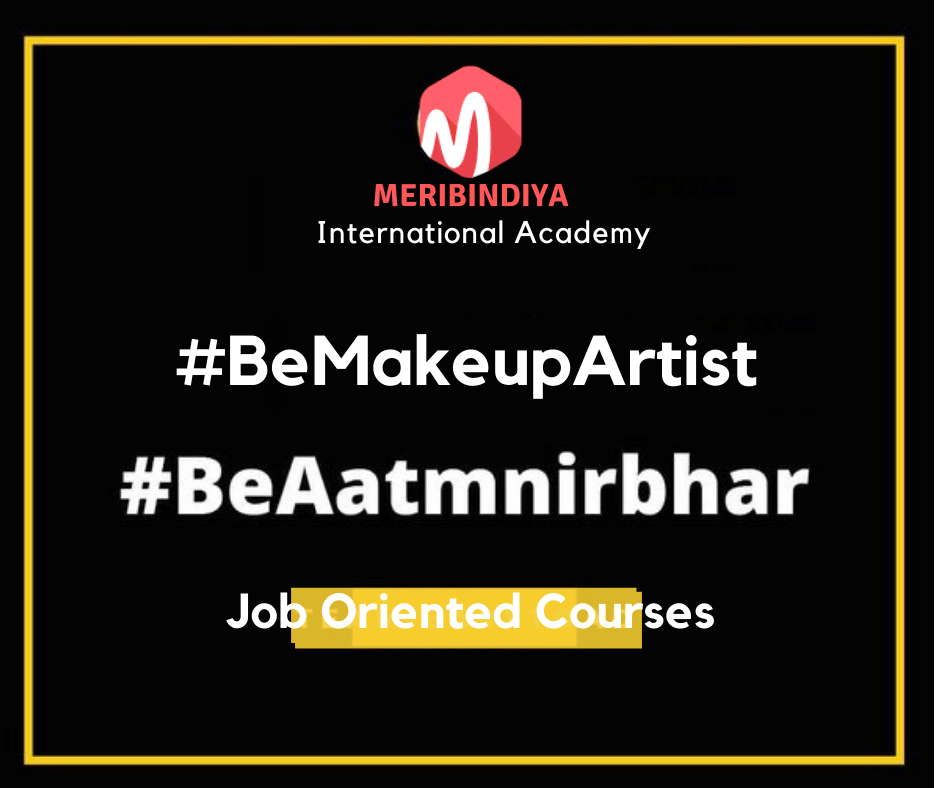 You're going to be a major participant in such wonderful activities as weddings, engagements, birthday parties where pay is very good.
Celebrity style makeup is a new trend that can only be achieved by a professional makeup artist. We at our institute educate the concepts of cosmetology and the dedication in you will give you significant growth in your career.
How to Become a Cosmetologist
Cosmetologists are licensed and qualified practitioners who formulate the best cosmetic product and perform cosmetic treatments for the hair, skin, and nails. The demand for resources in the cosmetic industry is very demanding where pay is also high. If you have chosen to become an ambitious makeup artist, enter the best academy offering advanced courses in cosmetics. Once you have completed the course and passed the licensing exam, you're a certified cosmetologist.
Best Academy for Cosmetology
A licensed cosmetologist from a renowned institution is a golden career path by which the candidate achieves his or her success. The Cosmetology Academy should have well- framed syllabus, where a combination of theoretical classes and realistic exposure is best understood. Meribindiya is one of the top International Academies for cosmetology course located in Noida with much-appreciated features which is listed below:
Experienced Trainers
Internship opportunity
Individual attention
Assured Job Placement
Outstanding candidate can be part of the Meribindiya Bridal team
Earn while learning
ISO Certified
Portfolio creation
NSDC approved academy
Earn while you learn
Courses Offered
Meribindiya International Academy offers a wide range of course, you can join any of the below-mentioned course of your need and interest. You will learn new techniques for hairstyling, coloring, and texture enhancement. Besides, Meribindiya International Academy teaches you how to improve business and client management. Within a few months of enrolling in our course, you will be a perfect certified cosmetologist.
List of Courses offered in Meribindiya International Academy
Certification courses (Basic and Advanced certification in Makeup, Hairstyle, Skin, and Nail)
Diploma courses (Advance Diploma in cosmetology, Post-Graduate Diploma in cosmetology, Diploma in Hair dressing and Diploma in skin and hair)
International Diploma Course ( International Diploma in Makeup, International Diploma in Cosmetology)
Short Term courses (Airbrush makeup course, HD makeup course, Bridal Makeup course)
Self-Makeup courses (Personal care).
Our cosmetology beauty course is taught by a well-experienced and highly professional efficient staff in this area, where you can become a confident artist.
Conclusion
Cosmetology is the best professional career that offers an immense opportunity to develop your skills and a high potential to earn. Meribindiya International Academy Noida's is premium beauty academy that helps to reach your goal. You will be an expert makeup artist after learning the latest and new techniques from Meribindiya International Beauty Academy.
Visit our Academy for further inquiry
MeriBindiya International Academy Noida
2nd Floor, Veer Singh Palace, Near Sector 18 Metro Station,
Behind Vinayak Hospital, Sector 27, Noida
Any Course Query, Call — 8130520472 / 9582133349
RECOMMENDED ARTICLES