Hairstyling is an art of cutting and styling hairs. Hairs cannot go unnoticed on any occasion. Fashion without hairstyle seems to be empty. Hairstyles complement the look and clothes of an individual. Hairs are an important part of one's personality and body. The different types of hairstyle course help a person to express themselves better. Hairstyles can make you look bold, elegant, etc. Which is why hair styling is an emerging and promising career option. If you have creativity inside you and can do magic with scissors, gels and colours then mastering this skill will be a piece of cake for you. Nowadays Everyone right from television, film industry, to a normal layman undertakes genuine efforts for combing and maintaining the hairs because of which hairstyling is one of the glamorous career options.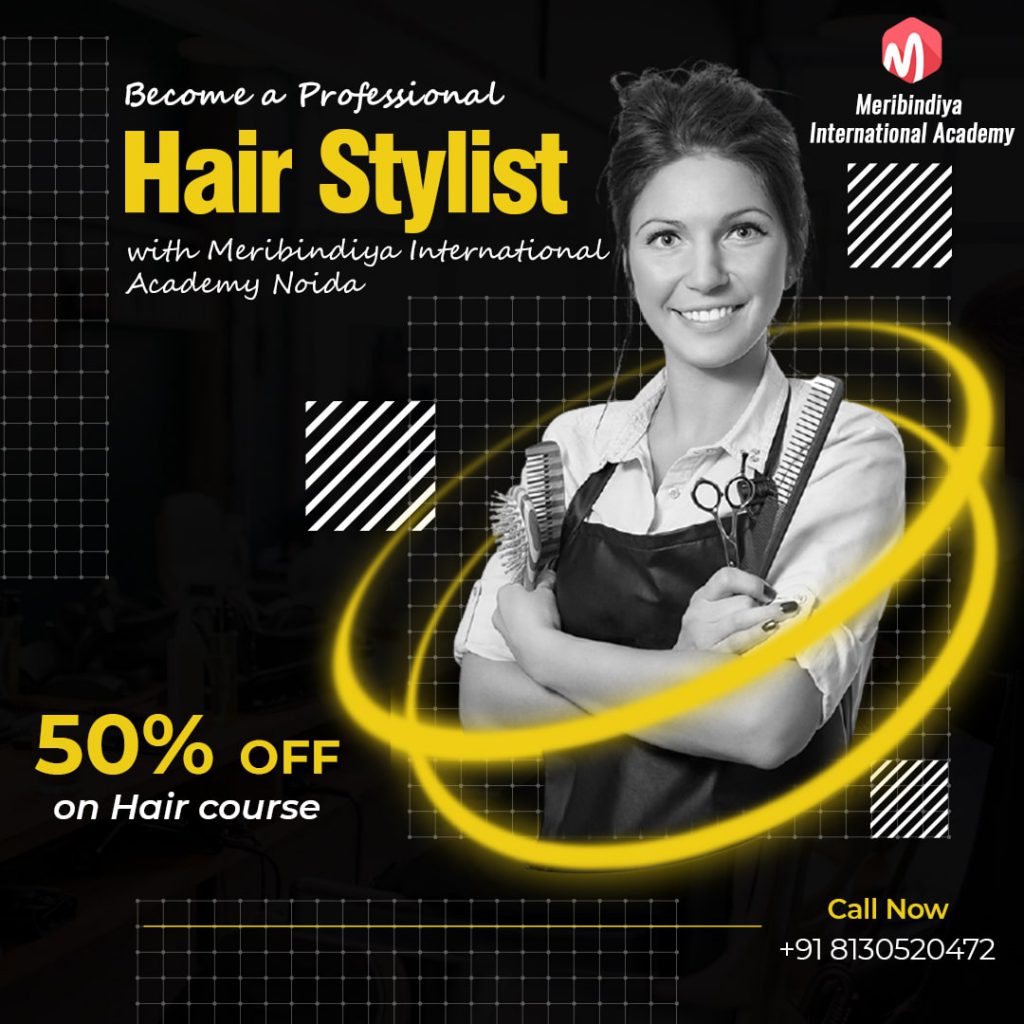 How Hairstylists Earn Money?
Jobs in the salon: You can get a job at a salon as a trainee/ intern hairstylist. Mistakes with real clients is not an option. After you get an experience you can be a senior stylist at the salon. After gaining more experience as a senior stylist you can become major hairstylist of that salon. You can earn an average salary of 35000-85000 per month by working at the salon.
Freelancing: There are a variety of opportunities for working as a freelancer. Freelancer is termed for a person who is self-employed and is not committed to any kind of employer company/ firm/ group for the long term. Simply, you get a client you do the work and then get another client and work for another client. You are flexible to work anytime and anywhere. While freelancing the money you earn depends upon the amount of work done by you. The average salary for a freelancer hairstylist is around 80,000 per month and above.
Film and Fashion Industry: The entertainment industry (Film, Fashion, Television, etc) have huge opportunities for hairstylist as they truly understand the value of hairstylists. The hairstylist in this filed crafts the hair fitting according to the character and circumstance. The celebrities always want to look pretty and perfect on all occasions. You can be a personal hairstylist for celebrities. You can also work as a part of a team with other stylists. No look is complete without a complementing hairstyle. You can work in collaboration with the big clothing brands to style their models in the fashion show. The world of glamour has a huge demand for hairstylists. In the Entertainment industry, the average salary is around 100,000 per month and above.
Owning a Salon: Opening your own business can be challenging and difficult at first. After you gain a certain amount of experience and have a proper business plan then you can venture out and open your salon. The most important thing to have while opening a salon is an amazing, talented and creative team. Owning a salon can be a good option as it is a stable business. Beauty industry Is least affected with any kind of recession. Salon owners generally earn around 1,00,000+ per month and above.
How To Become Hairstylist
To become a professional hairstylist you need to do a certificate/ diploma course in hairstyling. There are no such eligibility criteria to learn hairstyling. People of any age can learn hairstyling. There are few qualities like good communication skills, negotiation skills, creativity, etc. are required for an individual to pursue a hairstyling course. A hairstyling course will teach you about scalp and hairs, colouring, rolling, straightening, hair extensions, etc and many more things. Want to get into hairstyling field but don't know where to start with and which course to go with? Here we are to the rescue. You can get an immensely knowledgeable hairstyling course at meribindiya international beauty academy.
Meribindiya International Academy Hairstyling Course:
Meribindiya International Beauty Academy's beautifully designed hairstyling course is all you need to become an excellent hairstylist. Hairstylist course at meribindiya international beauty academy is intricately designed by immensely talented experts who know this field thoroughly. These experts are well versed with all the latest trends and technology. In this course, you will be practically taught about all the various machines(straightening, ironing, etc) and every detail related to hairs. You will be taught about hair textures and about the various products you use on hairs. This course will teach you about hair extensions, curling of hairs, making different types of buns, and many more. It is one of the top academies for hairstyling courses. The professional trainers will train you to become an exceptional hairstylist. You also get to do an internship along with your course. The internship will help you gain practical confidence and experience as a mistake with real clients can be dangerous for your career. If you do well in the course then there is a chance for you to become a part of meribindiya beauty team. It provides you with Cidesco certification which is an international certification for beauty courses. So, what are you waiting for, kickstart your hairstyling career with Meribindiya International Academy's hairstyling course?
Conclusion: Hairstyling is an emerging field with an enormous amount of opportunities. It is a great career to pursue. To pursue hairstyling you need to study about it. To start your career in hairstyling you can take a course of hairstyling at meribindiya international beauty academy.
MeriBindiya International Academy Noida
2nd Floor, Veer Singh Palace, Near Sector 18 Metro Station,
Behind Vinayak Hospital, Sector 27, Noida
Any Course Query, Call — 8130520472 / 9582133349
RECOMMENDED ARTICLES